Top Ten dollmaking Articles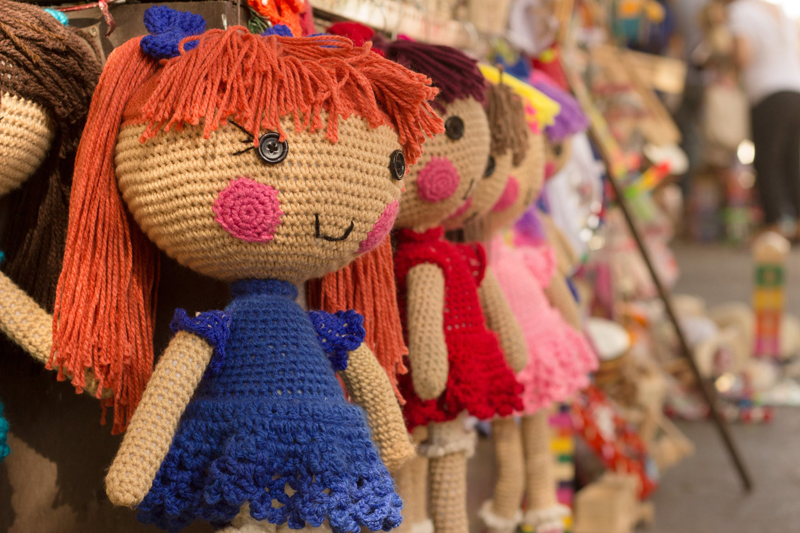 Here are the top ten articles for the Doll Making Site! These rankings are live and get reset at the beginning of each month, so check back often to see what your fellow visitors are most interested in!
1.
12 to 13 Inch Baby Doll Dress Pattern
This is an easy to make dress for small, 12 to 14 inch, baby dolls.
2.
Make Slippers for 18 Inch Dolls
I've been wanting to try my hand at making doll shoes for some time. What I came up with, after a lot of trial and error, is very simple and doesn't require any expensive supplies.
3.
The Doll Making Shop
I've added a few new items and removed some that are no longer available. Enjoy!
4.
11 to 12 Inch Fashion Doll Dress Pattern
Here are the pattern pieces for the "back to school" dress for 11 inch fashion and Barbie type dolls.
5.
Woman Power Doll - Pattern and Instructions
Sewing instructions and pattern to make your Power of Woman Doll.
6.
Spring Holiday Dress Pattern
Here is a pattern for a Spring dress that will fit American Girl type dolls.
7.
Make a Slip for 18 To 21 Inch Dolls
This is a simple, basic pattern which can be made into a slip, or, with a little imagination it can be a summer dress, a prom dress or even a nightgown.
8.
11 to 12 Inch Fashion Doll Dress
Here is a dress for Barbie type dolls.
9.
Flower Girl Dress for 18 Inch Dolls
With the Spring wedding season soon upon us, your doll would love to be dressed as one of the wedding party. If you have a little flower girl in your family it would be a particularly lovely idea to make a dress for her doll to match hers.
10.
Knit Booties For Your Dolls
Knit these easy, and quick to make, booties for your dolls. The directions are given in three popular sizes.
Be sure to visit the
Doll Making Archives
for all the articles!
Editor's Picks Articles
Top Ten Articles
Previous Features
Site Map